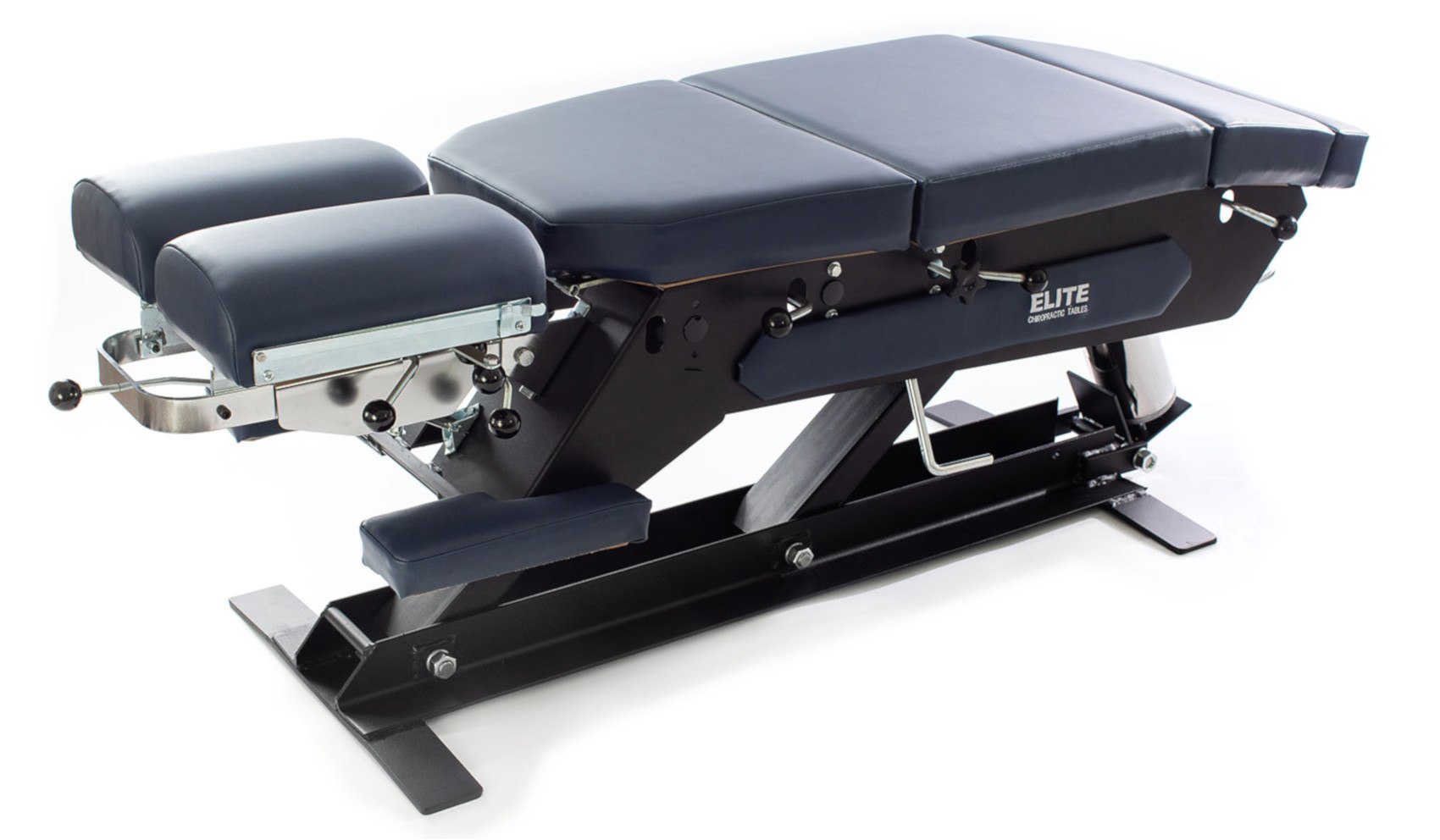 Features & Options
Elevation
Superior foot pump elevation design
Your choice of elevation range from 18″-24″, 20″-26″ or 22″-28″
Headrest
Multi-directional headpiece – Tilt, Elevation and Spread
Cervical headpiece can be raised up to 6" above cushions
Cervical drop (forward motion oriented or straight down motion)
HP-FLEX Headpiece – Includes all the features of our standard headpiece plus flexion and traction
HP-FLEX-L Headpiece – Includes all the features of the HP-FLEX Headpiece plus lateral flexion
Drops
Easy drop foot cocking pedal on both sides of table
Pelvic cushion will drop in either a Flexed / Neutral / Extended position
Customizable with your choice of drops: cervical, thoracic (full or upper & lower), and pelvic
Thoracic drop available with abdominal breakaway feature
Easy access to adjustment controls
Cushion
21″ wide table surface
Elevating thoracic and Pelvic/Lumbar sections (each tilt upward to 15 degrees)
Knee break (adjusts up 20 degrees, down 10 degrees) with ankle rest extension
Ankle rest extension
Variable cushion position
Construction
Table base durable powder coat finish in your choice of color
Sturdy welded steel construction
Low maintenance, dependable function
Pump Elevation
The pump provides six inches of smooth elevation with the simple pump of the foot pedal. To lower the table, push and hold the foot pedal, and the table smoothly lowers.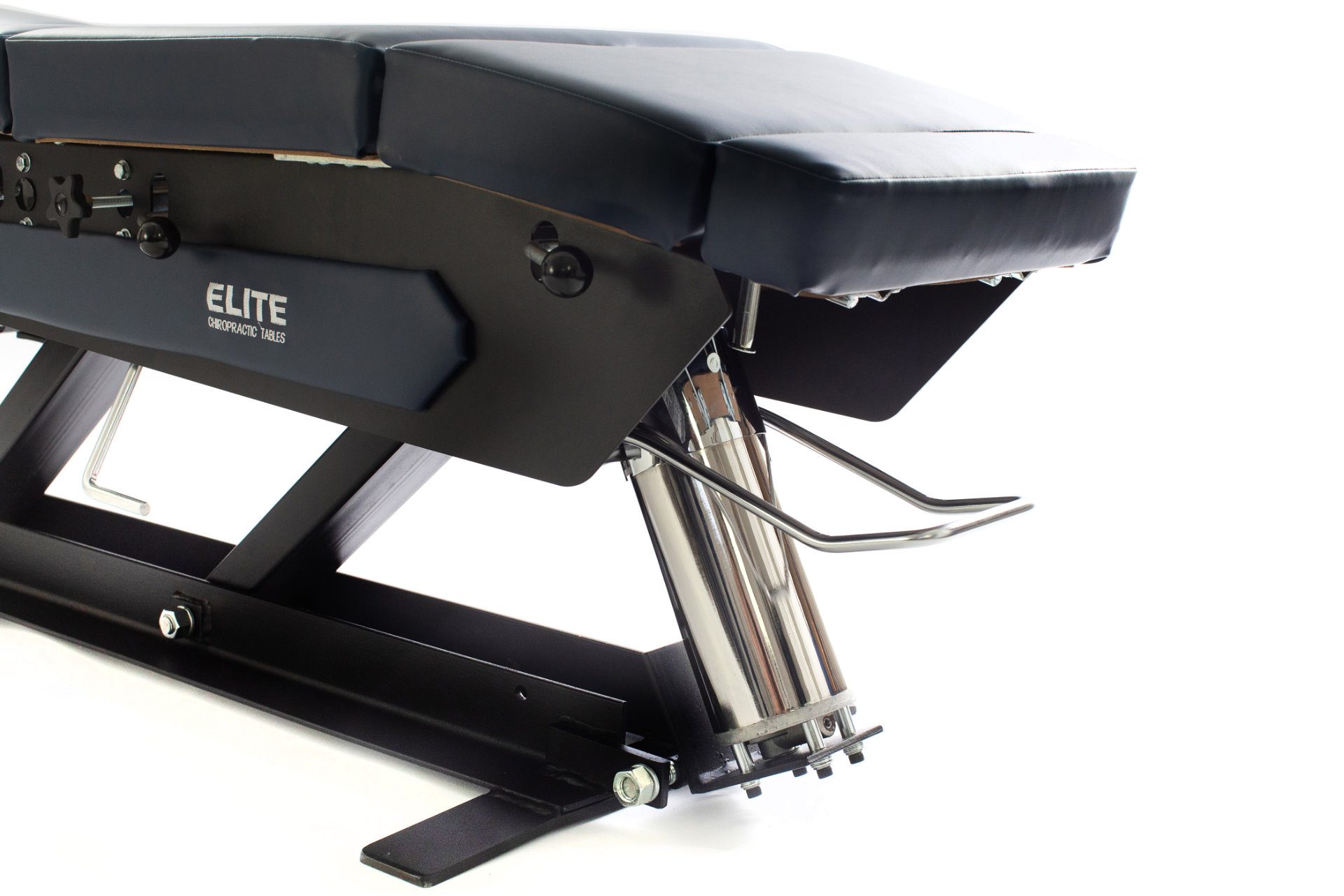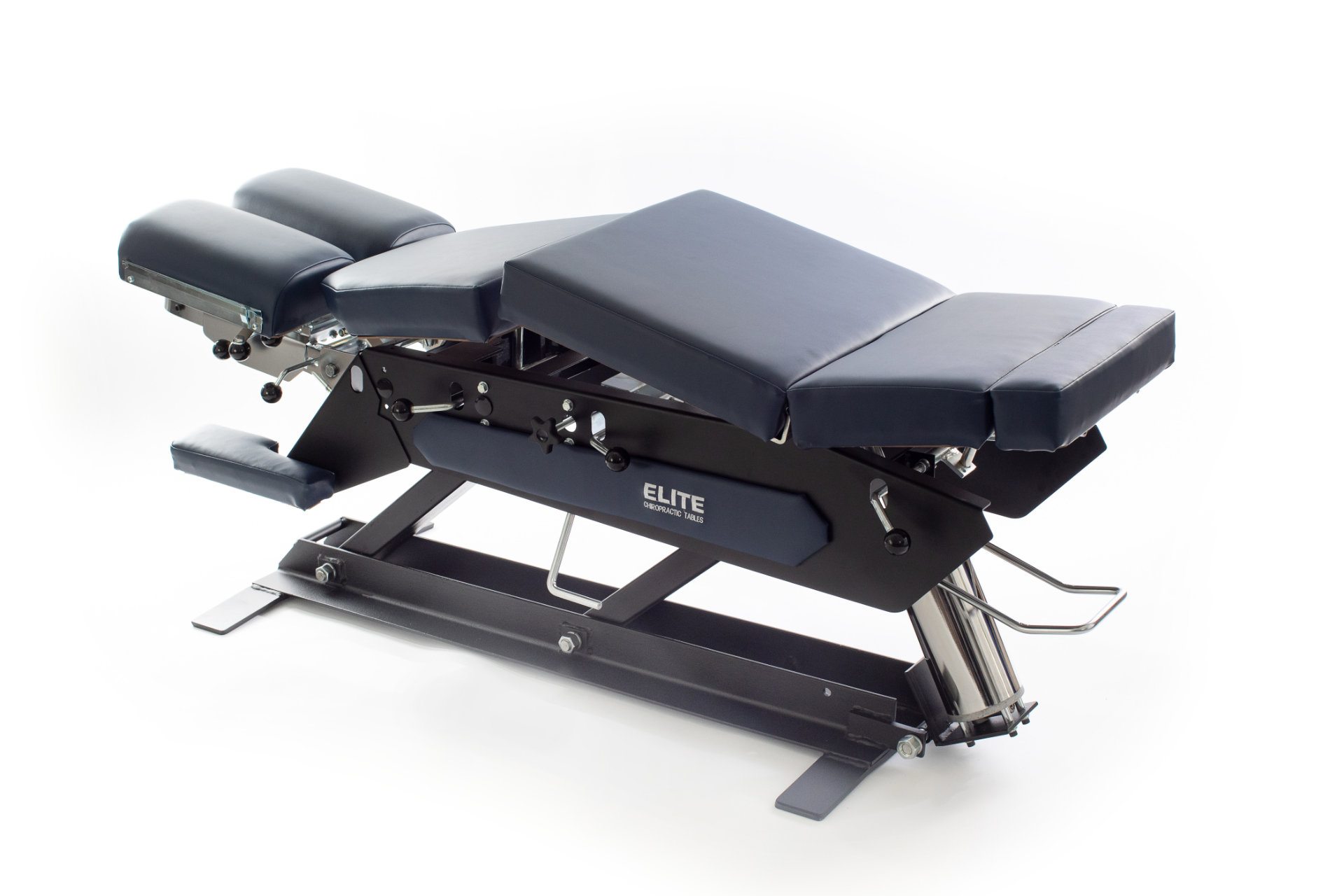 Cordless Elevation
The pump eliminates the need for a power outlet and extension cords.
Design, Features & Performance
The ELITE pump table can be customized to your needs and will deliver years of reliable service.