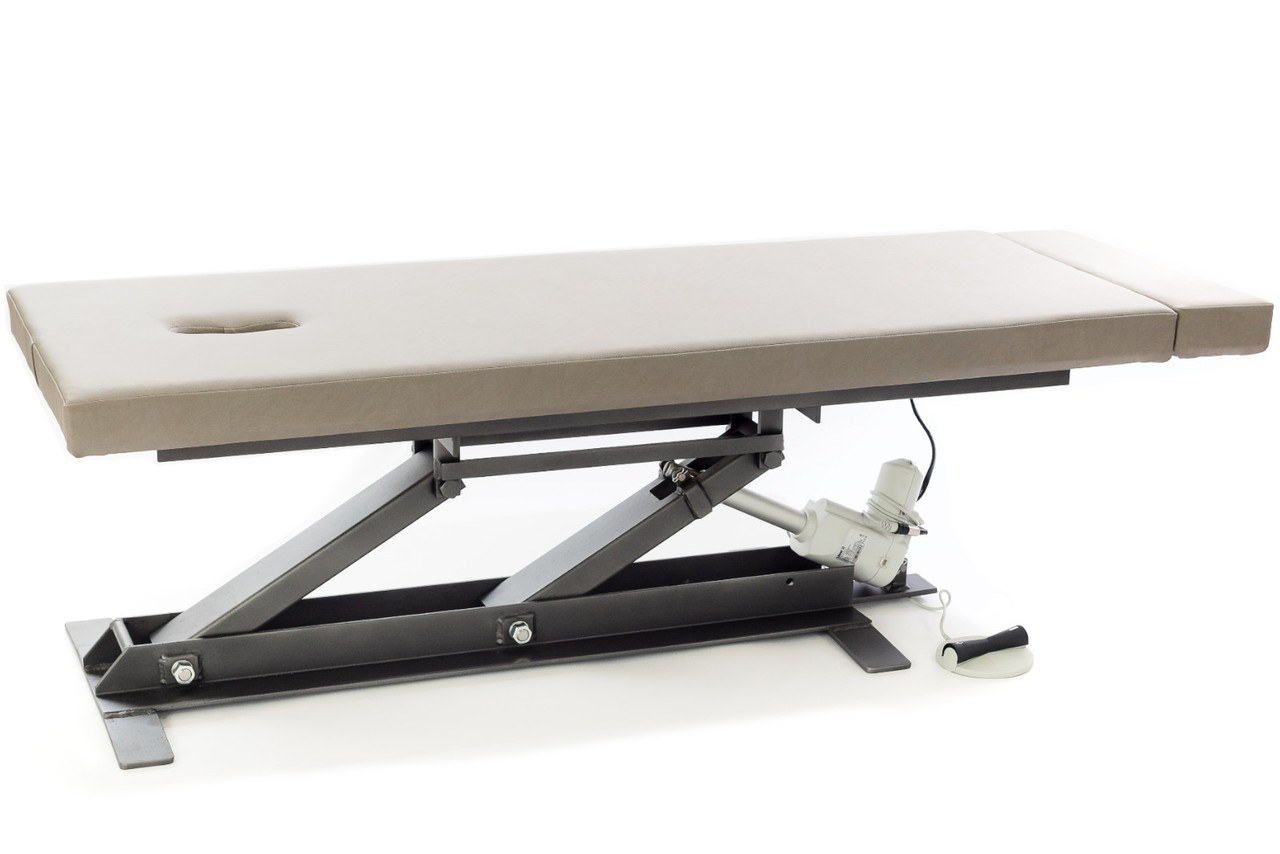 Features & Options
Standard Features
Comfortable face opening
High density rebond foam with two layers of softened foam
Low Maintenance, dependable function
Height is determined depending on the style chosen, pump or electric elevation or stationary.
Dimensions: 74″ (Length) x 24″ (Wide) x 3″ (Depth)
Motorized Elevation Upgrade
Motorized elevation adjust table for comfortable working position
Eight inches of elevation height adjustment controlled by a foot switch
Electric motor is powerful, quiet and smooth, rated to 230 kg. (500 lbs.)+
Pump Elevation Upgrade
Gentle pump action on a foot pedal allows smooth height adjustment with the added advantage of not requiring a power outlet.
Foot pump provides six inches of elevation height
Cordless Power
Same lift performance
Full week from one charge
Optional second battery pack
Position your table anywhere
No extension cords the clients can trip on
Options
Plastic protective cover
Headrest paper holder
Matching Swivel Stool
Construction
Table base durable powder coat finish in your choice of color
Sturdy welded steel construction
Low maintenance, dependable function
Height Options
ELITE's Therapy Exam is available with either motorized elevation, pump elevation or at a fixed height.
The Motorized option ideal height is set with the tap of a footswitch. The table has an elevation range of eight inches, is rated to 230 kg. (500 lbs.)+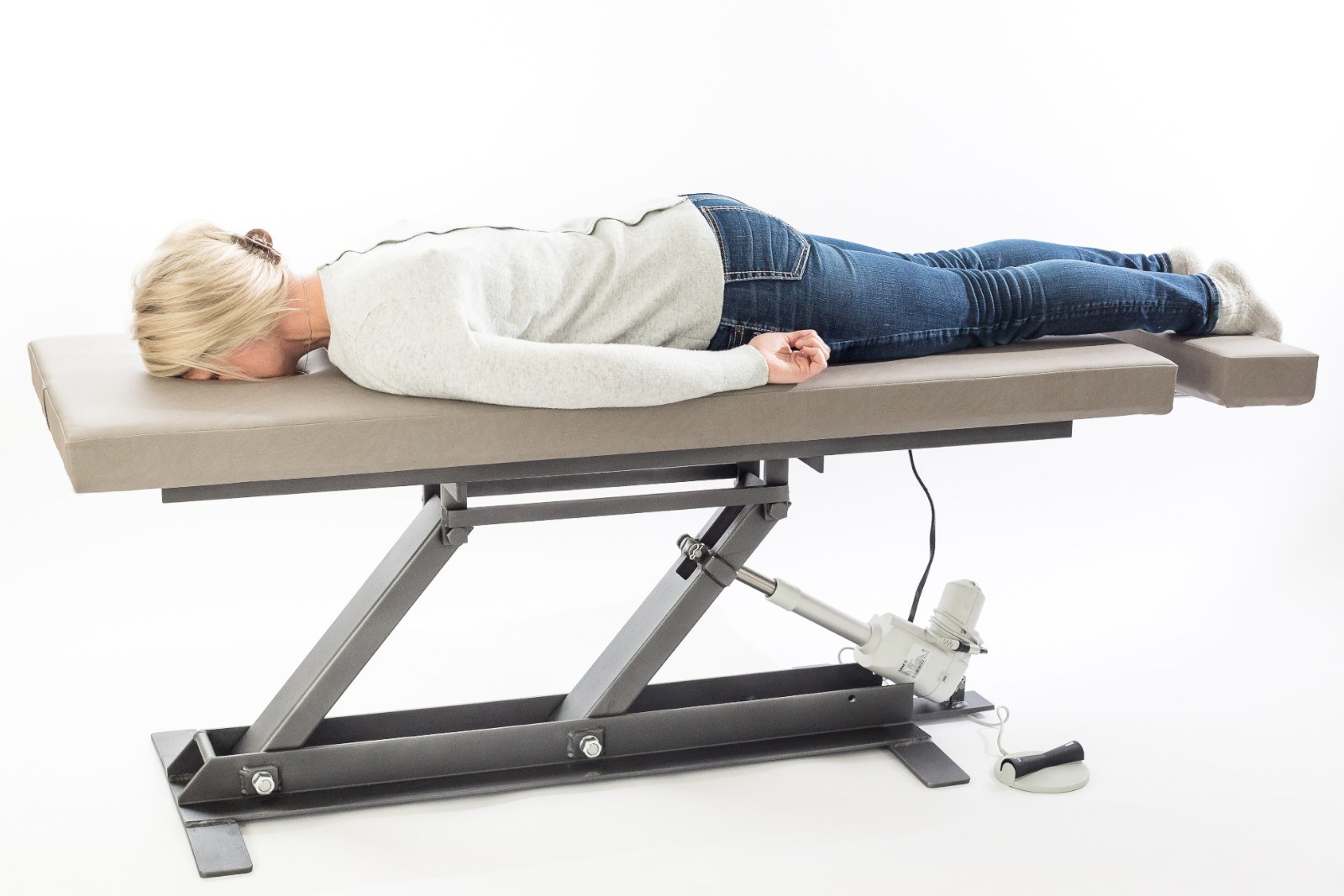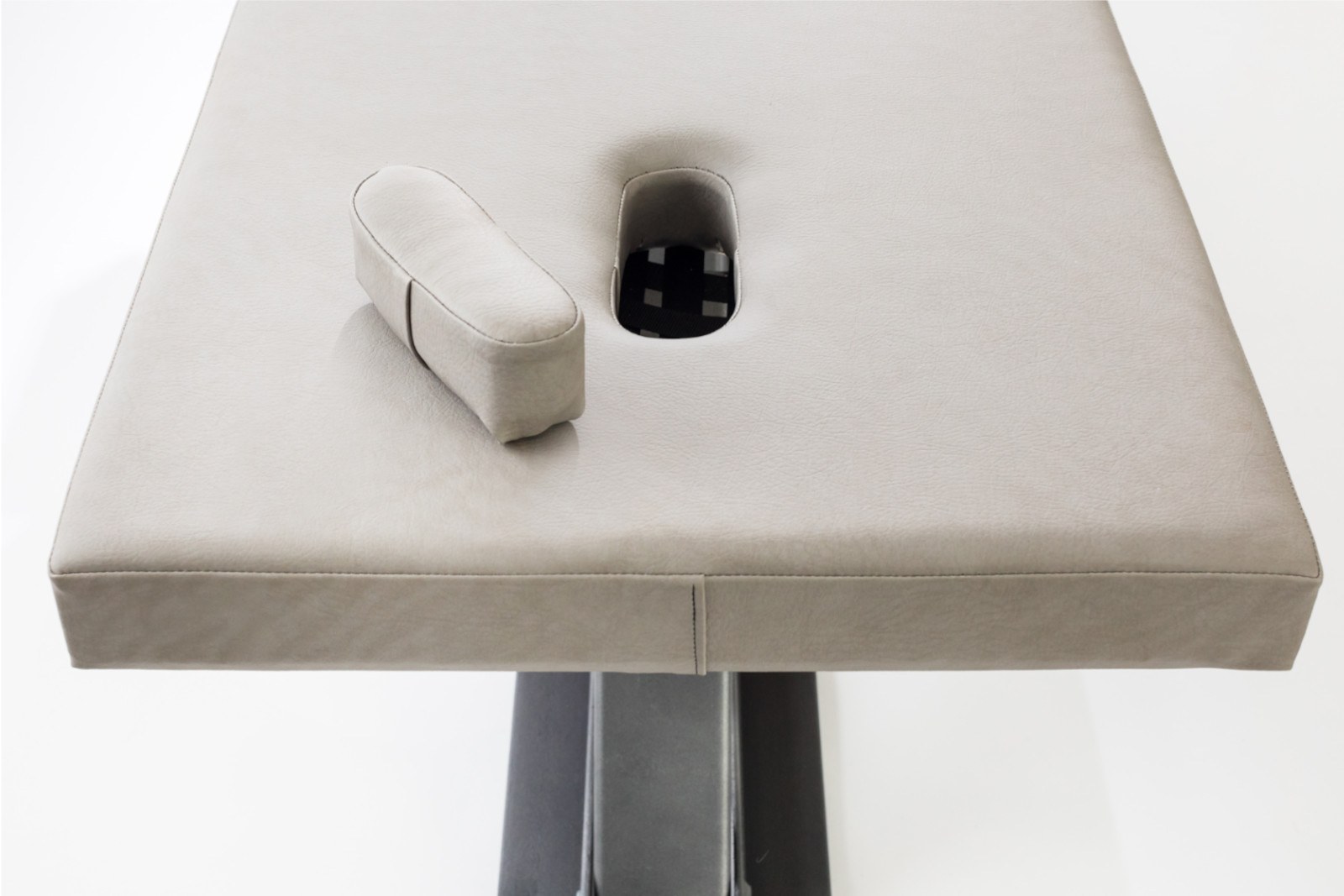 Face Opening
Comfortable face opening plus cutout to close opening.
Cordless Power
Cordless power is a rechargeable system that provides the same table lift performance as a plugged in table. Full week of performance from one charge. No more extension cords required! For ultimate flexibilty add the extra battery pack.